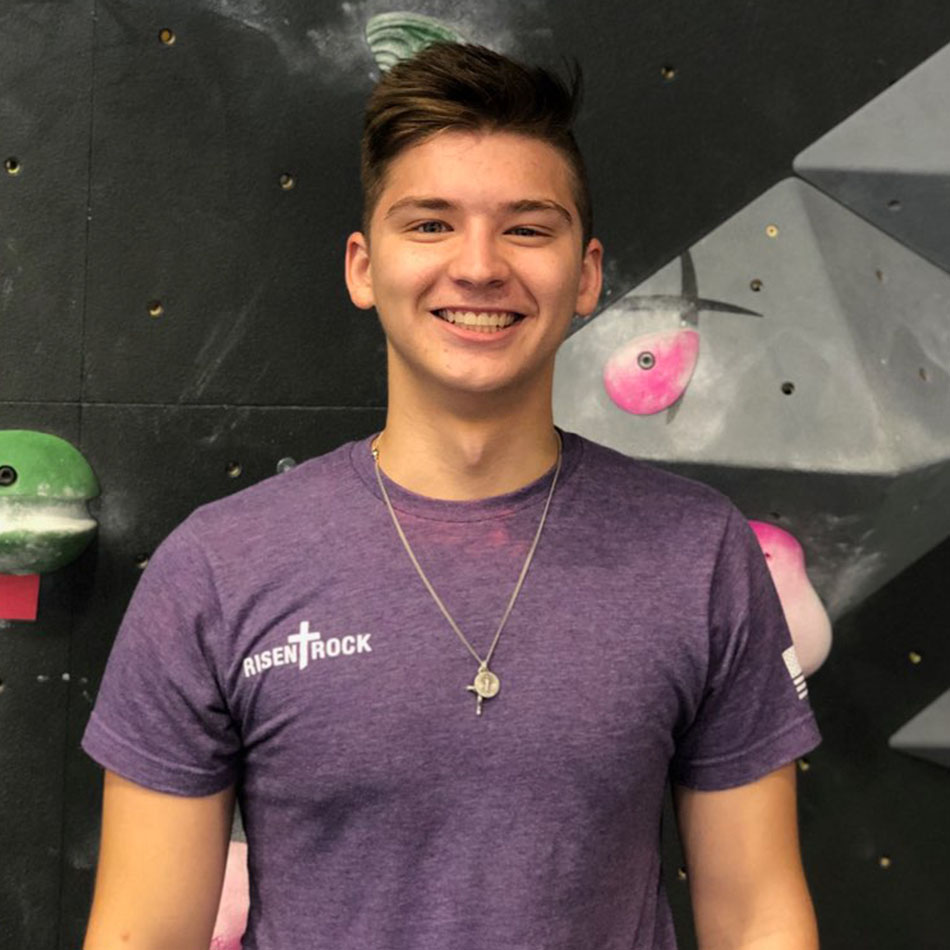 CONNER LEE
Ipsum dolor sit amet, consectetuer adipiscing elit, sed diam nonummy nibh euismod tincidunt ut laoreet dolore magna aliquam erat volutpat. Ut wisi enim ad minim veniam, quis nostrud exerci tation ullamcorper suscipit lobortis nisl ut aliquip ex ea commodo consequat. Duis autem vel eum iriure.
what people say
Risen rock is a very clean and safe place to climb! Whether or not you're experienced it is a great place to get rid of some energy, workout, or just play around at. The only thing I would have to say that's not up to par is that the routes are labeled more difficult then what they really are. For example, I climbed a bouldering problem that was labeled V5 that should have been a V2+/V3.
Great place to take your family for a fun night. Or Saturday. The staff is so helpful we attended the opening night and had fun! First time to visit a rock climbing place. Even go to meet the sweet owners!!
This place is so much fun! My kids loved it and climbed for 2 1/2 solid hours without stopping. The facilities are very clean, and the staff and owners are very friendly and helpful. It's a little more expensive than some of the other indoor activities around the area, but it is definitely worth the price. I highly recommend it!